Peony Stephen E Ambrose
Peony Stephen E Ambrose is a Midseason red double rare Peony Herbaceous hybrid, with incredible strong stems, named for Stephen E. Ambrose (1936-2002), historian and author whose books did much to popularize American history and make it available to the ordinary citizen. Long time personal and family friend of Roger Anderson. (Anderson/Kornder, 2014, USA).
Bare root size: 3/5 eye
32"
| Size | Weight |
| --- | --- |
| 3/5 eye | 250 gram |
Quantity per standard box:
Perennial Box Size (standard) = 24" x 16" x 9" or, 60cm x 40cm x 23cm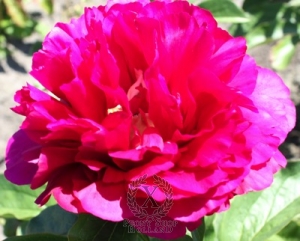 Sold Out! Available in years: 2024, 2025
Peony Stephen E Ambrose are one of the many special double red Peonies that we grow at Peony Nursery Peony Shop Holland
About Peony Nursery "Peonyshop.com"
Peony Growers Peony Shop Holland at this time only concentrates on expanding exceptional, great best quality peonies. It has not always been this way. This corporation owns a wealthy back ground with the starting point in the year 1875 with Simon Scholten that also was basically growing fruit and vegetables for income.
During 2001 this corporation designed their distinctive new-found marketing and advertising tactics-name & brand "Peonyshop.com" and after that they began concentrating on improving exclusive peonies. Within the year 2002 the company opened their own online peonyshop with Peonies & Buxus. Throughout 2003 Joshua Scholten started off on with raising peonies. After that in year 2004 the particular firm began to distribute peonies originating from the Netherlands throughout European countries, America and also Asian countries.
Nowadays our peony nursery is specialized in growing and spreading unique, top quality peony roots which can be marketed and exported to all over the world. Furthermore we even cut peonies primarily serving the Dutch peony flower industry.
The most important things we pride:
The premium quality of our product
The potential to export world-wide
Our own broad collection peonies like Stephen E Ambrose
Our crame of substantial potential seedlings
About growing Stephen E Ambrose peonies
The fall season is usually a suitable period of time regarding planting a peony. Nearly all peony plants have proven to be exceptionally long-term-lived plants lasting approximately 50 up to seventy years, so once an individual have them selected and planted in the correct manner, a person will definitely benefit from the plants for years and years. Peonies prefer the bright area with a well-drained ground. A good air flow circulation available the plant can also be very important. These kind of environments support this type of plants to stay away from illness issues. To prepare a seeding hole meant for a bareroot peony plant, dig the ground to a level of 12-18inch. Use garden tools to loosen the sides of the planting hole as well. It is really important and vital that the particular "eyes, ", or growth, nodes, situated nearby the bottom of the old stem, end up no more than 2 " under the dirt surface area.