Peony Seidl's Super
Peony 'Seidl's Super' is a late midseason double yellow Peony Herbaceous Hybrid. Clear light bright yellow petals, without the flares you might expect inherited from 'Sunny Boy'. Flower size 6.5 inch / 16 cm. Guards are rounded and 2¾ inch / 7 cm wide. Average 3 flowers per stem. Carpels are pale yellow-green and variable in number from 1–4. Stigmas are cerise red and may be found with normal anatomy or feathered. Seed fertile, which along with pollen bearing light yellow stamens offers breeding possibilities. With a spreading growth habit that benefits from support in the garden, but for cut flower production this will not be an issue. 'Seidl's Super' produces a high stem count compared to herbaceous hybrids in general. Contributing also to its suitability for cut flower production are the large smooth sealed buds which protect against degradation in storage or adverse weather conditions (incidence of open buds is very low). Average height 32 inch / 80 cm. Record of first bloom not recorded, first propagated 2008. Parentage: Unnamed Seidl seedling (74 H III-2 x 'Sunny Boy') x open pollination. 74 H III-2 is (Roselette's Grandchild II x 'Cream Delight'). Named to honor William (Bill) Seidl, Manitowoc, Wisconsin, USA, and to recognize his significant contributions to peony breeding, not only in the USA, but also in New Zealand. Correct pronunciation of Seidl rhymes with idle, which Bill certainly is not(Seidl / Simmons, 2015, USA).
Bare root size: 3/5 eye
32"
Quantity per standard box:
Perennial Box Size (standard) = 24" x 16" x 9" or, 60cm x 40cm x 23cm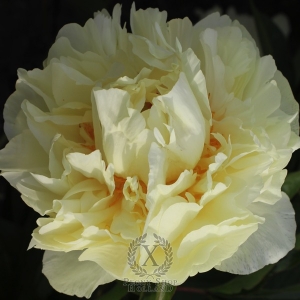 Sold Out! Available in years: 2024
Peony Seidl's super is one of the many special double yellow Peonies that we grow at Peony Nursery Peony Shop Holland
Regarding Peony Nursery "Peony Shop Holland - Peonyshop.com" Peony Shop Holland Lutjebroek
Peony Growers Peony Shop Holland at this time only centers at building exceptional, good good peonies. This very specific emphasis hasn't been always the situation. The company carries a rich background starting off in 1875 along with Simon Scholten that was growing fruit for her full time income.
During the year 2001 the corporation put together their distinctive new-found marketing-name & logo "Peonyshop.com" and consequently they began centering on improving exceptional peonies. Throughout 2002 the company opened their own online peonyshop.com together with Peonies & Buxus. Throughout the year 2003 Joshua Scholten started with raising peonies. Than in 2004 this business began to export peonies out of the Netherlands all-around Europe, America and Asia.
Nowadays our own peony nursery is focused on expanding and spreading special, high quality peony roots that are distributed and released anywhere in the world. Aside from that we also reduce peonies largely helping the Dutch peony flower marketplace.
The particular things we pride:
The top quality of our products
The capacity to export international
Our new substantial collection of Yellow double Peonies like Seidl's Super
The peony stock of high potential cut-flowers.
About Seidl's Super a double yellow peony
Fall has been the correct moment for growing a peony plant. All peony plants happen to be extremely long-lived plants sustaining up to 50 to a max of 70 yrs, so shortly after a person have them planted in the right way, a person will have fun with the plants for many, many years. Peonies opt for some sort of bright location with a well-drained ground. A good air flow movement available around the plant is essential. These kinds of settings support these plants to prevent disease issues. To organize the planting hole for a bareroot peony, dig the ground to some level around 12-18". Make use of garden tools to loosen the edges of the planting hole as well. It's always pretty essential that the "eye", or growth, nodes, located nearby the bottom of the old stem, end up no greater than 2 " under the soil area.