Peony Pink Parfait
Peony 'Pink Parfait' is a Very Late double Pink Peony Lactiflora, pink, beautifully formed large vibrant pink flowering double peony of the lactiflora species, no stamens or pollen, mildly fragrant, it has silver petalled edges reminiscent of the Klehm line of breeding which resulted in "Dinner Plate" and "Jay Cee" , disease resistant, a robust grower, (Charles Klehm, USA, 1975).
Bare root size: 3/5 eye
33"
| Size | Weight |
| --- | --- |
| 3/5 eye | 250 gram |
Quantity per standard box:
Perennial Box Size (standard) = 24" x 16" x 9" or, 60cm x 40cm x 23cm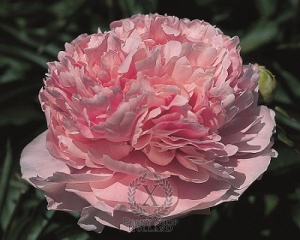 Sold Out! Available in years: 2023
Peony 'Pink Parfait' is one of the many double Pink Peonies that we grow at Peony Nursery 'Peony Shop Holland'.
Regarding Peony Nursery "Peony Shop Holland Peonyshop.com" Lutjebroek, the Netherlands
Peony Nursery Peony Shop Holland right now specifically focuses at expanding exceptional, outstanding prime quality peonies. It has not always been this situation. The corporation has an exceptional background starting off in 1875 along with Simon Scholten who has been growing fresh vegetables for money.
In the year 2001 this business enterprise created their brand-new selling-label & brand "Peonyshop.com" and they began focusing on expanding exclusive peonies. Throughout 2002 this company launched their world wide web peonyshop together with Peonies & Buxus. In 2003 Joshua Scholten began with raising peonies. After that in 2004 the firm began to foreign trade peonies originating from the Netherlands all-around European countries, Usa plus Asia.
Nowadays our own peony nursery is specialised in improving and increasing the number of exceptional, good quality peony roots that are marketed and exported to throughout the world. In addition this organization also cut peonies largely serving the Dutch peony flower market place.
The most important things we pride:
The premium quality of our product
Our capability to foreign trade around the world
The best wide-ranging range peonies like Pink Parfait
The peony crame of high full potential seedling peonies
About growing Pink Parfait peonies
Fall is generally considered to be the right period if you consider planting peonies. All peonies happen to be extremely long-term-lived plants staying around approximately fifty to a maximum of 70 yrs, so right after you have them planted rightly, a person will have fun with the peonies for years. Peonies have a preference for some sort of sunny area having a well-drained soil. A good air flow circulation available around the the peony plant is significant. These kinds of surroundings assist peonies avoid sickness issues. To make the sowing hole meant for a bareroot peony, dig the soil to some level around 12-18inch. Utilize garden tools to loosen the sides of the growing hole as well. It can be very crucial that the particular "eyes, ", or growth, nodes, situated close to the base of the old stem, end up no more than Two " under the soil surface area.