Peony Pink Giant
Peony Pink Giant is a Very Late double Pink Peony Herbaceous Lactiflora, very large heavy flowers, light pink petals of notably heavy substance, strong grower, makes a compact bush, stands well, a prominent specimen in the garden, (Vurens, Holland, 1966).
Bare root size: 3/5 eye
32"
| Size | Weight |
| --- | --- |
| 1/2 eye | 50 gram |
Quantity per standard box:
Perennial Box Size (standard) = 24" x 16" x 9" or, 60cm x 40cm x 23cm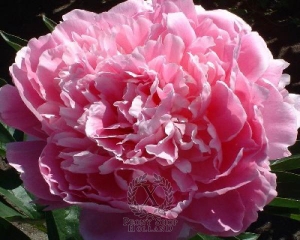 Sold Out! Available in years: 2025
Peony Pink Giant is one of the many Pink Peonies that we grow at Peony Nursery 'Peony Shop Holland'.
About Peony growers "Peony Shop Holland Peonyshop.com" Lutjebroek, the Netherlands
Peony Grower Peony Shop Holland at this point exclusively concentrates at growing exclusive, exceptional good quality peonies. It has not always been this situation. This firm carries an extensive back ground opening in 1875 along with Simon Scholten that also has been growing veggies for her full time income.
During the year 2001 this company formed their very own new-found marketing-label & logo "Peonyshop.com" and consequently they started off concentrating on expanding unique peonies. During 2002 typically the firm opened their own on-line peonyshop together with Peonies & Buxus. During the year 2003 Joshua Scholten started out with breeding peonies. Than in 2004 the firm started to foreign trade peonies originating from the Netherlands all-around Europe, America and even Asia.
Currently our peony nursery is specialised in expanding and multiplying exceptional, high quality peony roots which have been distributed and exported to worldwide. In addition we also cut peonies largely helping the Dutch peony flower market place.
The particular things we pride:
The premium quality of our products
Our capability to foreign trade world-wide
All of our enormous assortment peonies like Pink Giant
The peony crame of high potential seedling peonies
About growing Pink Giant peonies
Fall is undoubtedly the best period regarding growing peony plants. All the peony plants have proven to be amazingly long-lived plants functioning for close to fifty to a max of seventy years, so soon after a person have them selected and planted rightly, you will definitely get pleasure from the peonies for years and years. These plants have a preference for some sort of shiny area together with a well-drained ground. A good quality air circulation presented around the plant can also be mandatory. These kinds of milieu help peonies prevent disease issues. To prepare a seeding hole for a bareroot peony plant, dig the ground to the level of 12-18inches. Make use of a garden fork to release the edges of the particular planting hole at the same time. It's actually extremely essential that the "eyes, ", or growing nodes, situated near the base of the old stem, end up no greater than Two inch under the ground area.