Peony Pink Diamond
Peony Pink Diamond is a late double pink Peony Herbaceous Lactiflora, a double Pink which is suitable for cut-flower production in area where there is none winter or very mild climate such like in southern Europe. (Uknown).
Bare root size: 3/5 eye
34"
| Size | Weight |
| --- | --- |
| 2/3 eye | 200 gram |
Quantity per standard box:
Perennial Box Size (standard) = 24" x 16" x 9" or, 60cm x 40cm x 23cm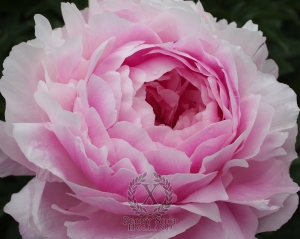 Sold Out! Available in years: 2025, 2027
Peony Pink Diamond is one of the many late double pink peonies that we grow at Peony Nursery Peony Shop Holland. This double pink Peony is suitable for cut-flower production in area where there is none winter or very mild climate such like in southern Europe.
Regarding Peony Nursery "Peony Shop Holland - Peonyshop.com"
Peony Farm Peony Shop Holland peonyshop.com Nowadays solely concentrates at growing unique, very high superior quality peonies. This hasn't been always the situation. This particular organization has got a wealthy back ground getting started in 1875 with Simon Scholten who also has been growing greens for income.
During the year 2001 this specific company produced their very own modern advertising and marketing-name & logo "Peonyshop.com" and as a result they started centering on growing exclusive peonies. Within 2002 the particular business opened their very own shop on the web", the: peonyshop together with Peonies & Buxus. Within 2003 Joshua Scholten started with multiplying peonies. After that in year 2004 this particular company started to export peonies from the Netherlands all over Europe, America and even Asia.
Currently our peony nursery is specialized in maximizing and multiplying unique, high-quality peony roots that are bought and released throughout the world. Additionally we even reduce peonies mainly assisting the Dutch peony flower sector.
The most important things we pride:
The superior quality of our products
Our capability to foreign trade across the globe
Our own extensive range peonies like Pink Diamond
Our crame of large full potential seedlings
About Pink Diamond peonies
The fall season is truly the right moment if you think about seeding peony plants. All the peony plants happen to be unbelievably long-term-lived plants sustaining nearly fifty to seventy yrs, so as soon an individual get them placed in the right way, a person will have fun with the plants for many, many years. The plants prefer some sort of sun-drenched position having a well-drained ground. A good air movement available the peonie is very important. All these surroundings help these plants to prevent sickness issues. To prepare the planting hole meant for a bareroot peony, dig the dirt to a level around 12-18inch. Make use of garden tools to release the edges of the seeding hole at the same time. It is usually really important and vital that the "eye", or growth, nodes, situated close to the base of the old stem, end up no greater than Two inches under the ground area.