Peony Pillow Talk
Peony Pillow Talk is a Midseason double Pink Peony Herbaceous Lactiflora, large warm soft cameo with smooth pink flower buds which opens into a larger flower. The strong stems are similar to Monsieur Jules Elie. Healthy dark green foliage, the total effect of the plant is friendly, bloom first observed in 1954, American Peony Society Gold Medal 1994, (C.G. Klehm, USA, 1968).
Bare root size: 3/5 eye
32"
| Size | Weight |
| --- | --- |
| 2/3 eye | 150 gram |
Quantity per standard box:
Perennial Box Size (standard) = 24" x 16" x 9" or, 60cm x 40cm x 23cm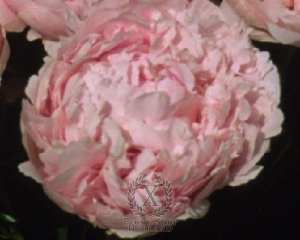 Sold Out! Available in years: 2025
Peony Pillow Talk is one of the many Pink Peonies that we grow at Peony Nursery 'Peony Shop Holland'.
About peony farm "Peonyshop.com"
Peony Farm Peony Shop Holland in this modern day only focuses at developing unique, extraordinary quality peonies. This hasn't been always the main scenario. The company carries a rich back ground starting up in 1875 together with Simon Scholten who also had been growing veggies for income.
In the year 2001 the business organisation put together their own brand-new promotion-name & logo design "Peonyshop.com" and consequently they began centering on developing exclusive peonies. Within the year 2002 this company launched their own world wide web peonyshop together with Peonies & Buxus. Within the year 2003 Joshua Scholten started off on with raising peonies. Than in 2004 the organization started to sell peonies originating from the Netherlands all over European countries, Usa and also Asian countries.
Nowadays our peony nursery is focused on improving and increasing the number of special, high-quality peony roots that can be distributed and released anywhere in the world. Additionally we additionally cut peonies primarily assisting the Dutch peony flower industry.
The particular things we pride:
The superior quality of our own products
The potential to foreign trade international
All of our wide-ranging assortment peonies like Pillow Talk
Our crame of high potential seedling peonies
About growing Pillow Talk a peony
Fall is truly the best time for planting a peony. Almost all peonies are generally incredibly long-lived plants staying alive close to fifty to a max of 70 yrs, so shortly after a person have them selected and planted rightly, you is going to have fun with the plants for many years. The plants opt for a bright place having a well-drained ground. A good air circulation available the the peony plant is also important and vital. These kind of surroundings assist this type of plants to prevent sickness issues. To arrange a planting hole for a bareroot peony, dig the ground to some depth around 12-18". Use a garden fork to remove the sides of the particular seeding hole at the same time. It really is really essential that the particular "eye", or growing nodes, situated close to the base of the old stem, end up no more than 2 inches beneath the soil area.