Peony Petite Elegance
Peony Petite Elegance is a Midseason semi-double Pink Peony Herbaceous Lactiflora, pink, soft delicate pink with ivory/cream inner glow at center of blossom and lower petals, some raspberry streaking especially on outer edge of guard petals, light speckling, almost delicate pico-tee effect, good stem strength, (Roy Klehm, USA, 1995).
Bare root size: 3/5 eye
28"
| Size | Weight |
| --- | --- |
| 3/5 eye | 250 gram |
Quantity per standard box:
Perennial Box Size (standard) = 24" x 16" x 9" or, 60cm x 40cm x 23cm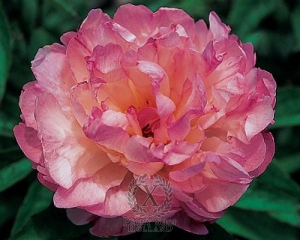 ---
Size (eye)
1+
3+
3/5

€

19.00

€

16.00
---
Please
login
to place orders and see Peony prices for all quantities.
Peony Petite Elegance is one of the many semi-double Pink Peonies that we grow at Peony Nursery 'Peony Shop Holland'.
Regarding peonynursery "Peonyshop.com" Peony Shop Holland Lutjebroek
Peony farm Peony Shop Holland at the moment specifically focuses on expanding exclusive, exceptional prime quality peonies. It has not always been this way. This specific organization has got an extensive background starting in the year 1875 with the help of Simon Scholten that also has been growing veggies and fruit for an income.
During the year 2001 this corporation manufactured their unique new marketing-title & brand "Peonyshop.com" and consequently they began concentrating on developing exclusive peonies. Within the year 2002 the particular company launched their shop on the web", the: peonyshop together with Peonies & Buxus. Within the year 2003 Joshua Scholten started out with breeding peonies. Than in 2004 this specific company began to market peonies out of the Netherlands throughout Europe, Usa and also Asian countries.
Nowadays our peony nursery is specialised in increasing and developing exceptional, high-quality peony roots that are bought and released around the world. Aside from that we also reduce peonies primarily serving the Dutch peony flower sector.
The particular things we pride:
The superior quality of our products
The potential to export around the globe
Our enormous collection peonies like Petite Elegance
The peony crame of large potential seedling peonies
About growing Petite Elegance a peony
Fall is definitely the ideal period of time if you think about seeding a peony plant. A lot of peony plants happen to be exceptionally long-term-lived plants lasting approximately 50 to a maximum of seventy yrs, so soon after you have the peonies planted in the right way, a person is going to enjoy them for many years. Peonies prefer some sort of sunny spot having a well-drained soil. A good air flow movement presented around the plant is essential. These sorts of conditions support this type of plants to avoid sickness issues. To make a seeding hole for the purpose of a bareroot peony, dig the dirt to a depth around 12-18inch. Work with garden tools to release the edges of the particular growing hole at the same time. It can be really significant that the particular "eyes, ", or growing nodes, situated nearby the base of the old stem, end up no greater than 2 inch below the soil surface.