Peony Peter Brand
Peony Peter Brand is a Midseason double dark red Peony Herbaceous Lactiflora, very large dark red flowers, strong erect stems, it belongs on the 'good' list of well paid cut flowers, (Unknown, before 1937) (The Netherlands).
Bare root size: 3/5 eye
38"
| Size | Weight |
| --- | --- |
| 3/5 eye | 250 gram |
Quantity per standard box:
Perennial Box Size (standard) = 24" x 16" x 9" or, 60cm x 40cm x 23cm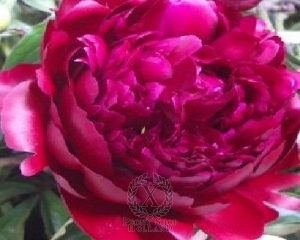 Sold Out! Available in years: 2024, 2025
Peony Peter Brand is one of the many special dark Peonies that we grow at Peony Nursery 'Peony Shop Holland'.
Regarding Peony Nursery "Peony Shop Holland - Peonyshop.com"
Peony Farm Peony Shop Holland in these days specifically targets on building exceptional, good high quality peonies. This wasn't always the main situation. The company has an extensive background starting in the year 1875 accompanied by Simon Scholten who was growing vegetables for her income.
During the year 2001 this particular firm produced their own modern promotion-title & brand "Peonyshop.com" and they started focusing on developing unique peonies. Throughout 2002 the particular corporation launched their own shop on the web", the: peonyshop together with Peonies & Buxus. Throughout the year 2003 Joshua Scholten started with multiplying peonies. After that in year 2004 this corporation began to sell peonies originating from the Netherlands all around European countries, America and also Asia.
Right now our peony nursery is specialised in improving and developing unique, premium quality peony roots that happen to be offered for sale and exported to world-wide. In addition we even reduce peonies largely helping the Dutch peony flower industry.
The things we pride:
The top quality of our own products
The ability to foreign trade world wide
Our own extensive range peonies like Peter Brand
The peony crame of substantial potential seedlings
About growing Peter Brand a peony
The fall season is without a doubt the perfect time if you consider growing a peony plant. These peonies are generally amazingly long-lived plants sticking around nearly fifty up to 70 yrs, so once an individual get them placed in the right way, a person definitely will get pleasure from the plants for years. The plants opt for a sunny place together with a well-drained ground. A good air flow circulation available the the peony plant can also be significant. These types of conditions assist peonies avoid illness issues. To make the planting hole meant for a bareroot peony plant, dig the dirt into a level of 12-18". Use a garden fork to remove the edges of the particular planting hole at the same time. It really is really important and vital that the particular "eyes, ", or growth nodes, positioned nearby the bottom of the old stem, end up no greater than Two " beneath the dirt surface area.