Peony Paul Bunyan
Peony Paul Bunyan is a Late Midseason double Pink Peony Herbaceous Lactiflora, large deep lilac peony flowers, color good in all lights, large deep green foliage extending to the ground, strong stems, (Lins, USA, 1955).
Bare root size: 3/5 eye
34"
| Size | Weight |
| --- | --- |
| 3/5 eye | 250 gram |
Quantity per standard box:
Perennial Box Size (standard) = 24" x 16" x 9" or, 60cm x 40cm x 23cm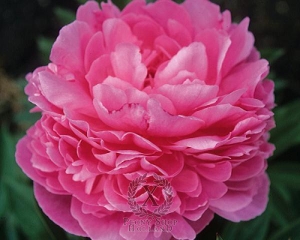 Sold Out! Available in years: 2025, 2027
Peony Paul Bunyan is one of the many pink peonies that we grow at Peony Nursery 'Peony Shop Holland'.
About Peony growers "Peonyshop.com"
Peony Farm Peony Shop Holland now a days only targets at building exclusive, high high-quality peonies. It hasn't always been this situation. This firm comes with a rich background starting off in 1875 together with Simon Scholten who also was basically growing vegetables and fruits for living.
In 2001 this corporation put together their unique new-found marketing-name & brand "Peonyshop.com" and as a result they began concentrating on growing exceptional peonies. In the year 2002 the corporation opened their own online peonyshop together with Peonies & Buxus. Throughout the year 2003 Joshua Scholten started out with multiplying peonies. Than in year 2004 this institution started to export peonies from the Netherlands all-around European countries, America and Asia.
Nowadays our own peony nursery is specialised in increasing and spreading exceptional, high quality peony roots that can be bought and exported to worldwide. Additionally we also reduce peonies predominantly helping the Dutch peony flower market place.
The main things we pride:
The superior quality of our own product
The capacity to export across the globe
Our own extensive assortment peonies like Paul Bunyan
Our crame of large full potential seedlings
About Paul Bunyan peony plants
The fall season is without a doubt the right moment regarding seeding peony plants. Pretty much all peony plants tend to be amazingly long-term-lived plants lasting up to 50 up to 70 years, so as soon you'll have the peonies selected and planted correctly, you definitely will enjoy them for many years. Peonies like the sunny area with a well-drained dirt. A high quality air flow circulation available around the plant can also be very important. These kind of settings assist peonies prevent sickness issues. To prepare a sowing hole designed for a bareroot peony, dig the dirt to some level of 12-18inch. Utilize a garden fork to loosen the edges of the growing hole at the same time. It's always extremely significant that the "eye", or growth, nodes, positioned near the bottom of the old stem, end up no more than 2 " under the dirt surface.