Peony Omeo Snow
Peony Omeo Snow is an Early Midseason double White Peony Herbaceous Lactiflora, pure white double with no red or yellow speckles as so many whites have, good cut flower on strong wiry stems, an unknown seedling from Klehm that has been named Omeo Snow. (Omeo, New Zealand).
Bare root size: 3/5 eye
32"
| Size | Weight |
| --- | --- |
| 3/5 eye | 250 gram |
Quantity per standard box:
Perennial Box Size (standard) = 24" x 16" x 9" or, 60cm x 40cm x 23cm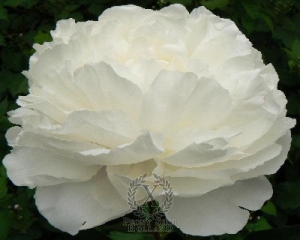 Sold Out! Available in years: 2025, 2027
Peony Omeo Snow is one of the many double white Peonies that we grow at Peony Nursery 'Peony Shop Holland'.
About peonynursery "Peonyshop.com" Lutjebroek, the Netherlands
Peony Nursery Peony Shop Holland nowadays solely targets on exceptional, high best quality peonies. This has not been always the scenario. The company has got a wealthy back ground starting up in the year 1875 with Simon Scholten that was growing greens for money.
During 2001 this company created their brand-new advertising and marketing-title & logo design "Peonyshop.com" and after that they started off centering on developing unique peonies. Within the year 2002 this organization launched their own world wide web peonyshop with Peonies & Buxus. During 2003 Joshua Scholten started out with raising peonies. Than in 2004 the particular firm started to export peonies from the Netherlands throughout Europe, Usa and also Asian countries.
Currently our own peony nursery is specialised in increasing and increasing the number of unique, high quality peony roots which can be distributed and released around the world. In addition the particular organization also cut peonies mainly serving the Dutch peony flower sector.
The most important things we pride:
The premium quality of our own product
Our capability to foreign trade international
Our own broad assortment peonies like Omeo Snow
The peony crame of large full potential seedling peonies
About Omeo Snow a peony
Fall happens to be the perfect period for seeding a peony. All peonies tend to be exceptionally long-term-lived plants staying around close to 50 up to 70 years, so once an individual have them planted correctly, a person is going to get pleasure from the plants for years. Peonies opt for a sunny spot having a well-drained soil. A good air circulation presented around the peonie is also crucial. These kinds of environs allow this type of plants to stay away from sickness issues. To arrange the planting hole designed for a bareroot peony, dig the dirt to the depth of 12-18inch. Make use of a garden fork to remove the edges of the growing hole at the same time. It can be really critical that the "eye", or growing nodes, located nearby the base of the old stem, end up no greater than Two inches beneath the dirt area.