Peony Marshmallow Puff
Peony Marshmallow Puff is a Midseason double White Peony Herbaceous Lactiflora, white, pure white well-formed, rows of fluffy petals, well formed double of excellent substance, reliable, strong stems, good clean foliage, average height 24 inch. (Roy G. Klehm, 1986, USA).
Bare root size: 3/5 eye
24"
| Size | Weight |
| --- | --- |
| 3/5 eye | 250 gram |
Quantity per standard box:
Perennial Box Size (standard) = 24" x 16" x 9" or, 60cm x 40cm x 23cm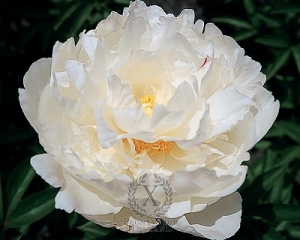 ---
Size (eye)
1+
3+
3/5

€

18.00

€

15.00
---
Please
login
to place orders and see Peony prices for all quantities.
Peony Marshmallow Puff is one of the many White Peonies that we grow at Peony Nursery 'Peony Shop Holland'.
Regarding Peony Nursery "Peonyshop.com" Peony Shop Holland Lutjebroek
Peony nursery Peony Shop Holland peonyshop.com right now only targets on getting unique, extraordinary good quality peonies. This specific emphasis was not always the main case. This specific firm owns a wide-ranging history with the starting point in the year 1875 with the help of Simon Scholten that also was basically growing veggies and fruit for money.
During 2001 this particular firm made up their modern marketing-name & brand "Peonyshop.com" and as a result they started concentrating on expanding unique peonies. Within 2002 the particular business opened up their own online peonyshop.com together with Peonies & Buxus. Throughout the year 2003 Joshua Scholten started off on with multiplying peonies. Then in 2004 this business organization began to foreign trade peonies out of the Netherlands all around European countries, Usa and Asia.
Right now our own peony nursery is specialized in improving and developing special, high-quality peony roots which can be distributed and exported to across the world. Furthermore the firm even reduce peonies mainly serving the Dutch peony flower market.
The particular things we pride:
The superior quality of our own product
Our potential to foreign trade across the globe
Our own wide-ranging collection of white peonies like Marshmallow Puff
The peony nursery of substantial potential white peonies for cut-flower production.
About Marshmallow Puff a double white peony flower
The fall season is without a doubt the best period for planting peony plants. All peony plants are usually exceptionally long-term-lived plants staying around approximately fifty to a max of 70 yrs, so as soon an individual get the peonies selected and planted rightly, a person will definitely get pleasure from the peonies for years. Peonies opt for some sort of shiny location with a well-drained soil. A good air flow circulation presented around the the peony plant is essential. These sorts of conditions assist peonies prevent sickness problems. To prepare the planting hole meant for a bare-root peony, dig the dirt to some level around 12-18". Make use of a garden fork to loosen the edges of the growing hole at the same time. It is very important and vital that the "eyes", or growing nodes, positioned close to the base of the old stem, end up no greater than 2 inches below the soil surface.