Peony Ma Petite Cherie
Peony Ma Petite Cherie is a Midseason semi-double Pink Peony Herbaceous Lactiflora, soft pink, semi-double that makes a wonderful petite statured garden plant, delicate fragrance, blooms have good substance, strong stems, average heigh 22 inch / 56 cm. (Roy G. Klehm, USA, 1994).
Bare root size: 3/5 eye
22"
| Size | Weight |
| --- | --- |
| 3/5 eye | 250 gram |
Quantity per standard box:
Perennial Box Size (standard) = 24" x 16" x 9" or, 60cm x 40cm x 23cm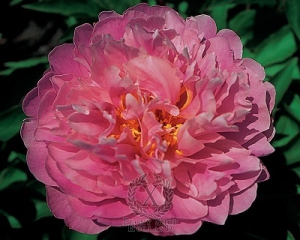 Sold Out! Available in years: 2024, 2025
Peony Ma Petite Cherie is one of the many Pink Peonies that we grow at Peony Nursery 'Peony Shop Holland' and always great in demand.
About peony nursery "Peonyshop.com" Peony Shop Holland Lutjebroek
Peony Growers Peony Shop Holland peonyshop.com in these days exclusively concentrates on getting exclusive, outstanding quality peonies. This was not always the main case. This company owns an unique background starting up in 1875 with the help of Simon Scholten that was basically growing vegetables for money.
In 2001 this company made up their own new marketing and advertising-name & logo "Peonyshop.com" and after that they started centering on expanding exceptional peonies. Throughout the year 2002 the particular corporation opened their world wide web peonyshop.com together with Peonies & Buxus. In the year 2003 Joshua Scholten started off on with multiplying peonies. Then in 2004 this company started to export peonies from the Netherlands throughout Europe, Usa and even Asia.
Nowadays our own peony nursery is focused on growing and developing exclusive, good quality peony roots that are distributed and exported to in many countries. Additionally we additionally cut peonies mainly helping the Dutch peony flower industry.
The particular things we pride:
The high-quality of our own products
Our capacity to foreign trade across the globe
The best wide-ranging range of pink peonies like Ma Petite Cherie
The peony nursery of high potential pink Peonies for cut-flower production.
About growing Ma Petite Cherie a pink peony flower
The fall season is without a question the correct period of time regarding planting a peony. A lot of peonies have proven to be amazingly long-term-lived plants being alive nearly 50 to a maximum of seventy years, so as soon as you'll get them placed in a correct manner, you definitely will benefit from the plants for many, many years. Peonies like the sunlit location having a well-drained dirt. A good air flow movement available the plant can also be essential. All of these environs support this type of plants to prevent sickness problems. To prepare the planting hole intended for a bare-root peony, dig the soil to the level of 12-18inches. Utilize garden tools to remove the sides of the particular seeding hole as well. It can be extremely critical that the particular "eyes", or growth nodes, positioned near the base of the old stem, end up no more than Two inches under the soil area.