Peony Lois Choice
Peony 'Lois Choice' is a Early Midseason full double pink with yellow Peony Herbaceous Hybrid, this is a first class plant with a flower of two colors divided into three sections, a pink one-third, then a yellow one-third, and the final third pink, the pink is a warm pink and the yellow is a bright yellow, should be described as unique, first bloomed 1977, set seeds, rich green foliage, average height 30 inch / 76 cm, American Peony Society Gold Medal 2017, (Chris Laning, USA, 1993).
Bare root size: 3/5 eye
30"
| Size | Weight |
| --- | --- |
| 3/5 eye | 250 gram |
Quantity per standard box:
Perennial Box Size (standard) = 24" x 16" x 9" or, 60cm x 40cm x 23cm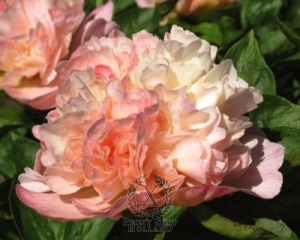 Sold Out! Available in years: 2023
Peony 'Lois' Choice' is one of the special Pink / yellow Peonies that we grow at Peony Nursery 'Peony Shop Holland'.
About Peony growers "Peonyshop.com" Peony Shop Holland
Peony Grower Peony Shop Holland peonyshop.com right now specifically targets on getting exceptional, high leading quality peonies. This hasn't been always the case. This organization comes with an broad back ground opening in 1875 with the help of Simon Scholten who also was basically growing fresh fruit for money.
In the year 2001 this company made up their innovative advertising and marketing-label & logo design "Peonyshop.com" and they began centering on improving exclusive peonies. In 2002 the particular firm opened up their own online peonyshop.com with Peonies & Buxus. Throughout 2003 Joshua Scholten started out with multiplying peonies. After that in year 2004 the particular firm began to foreign trade peonies originating from the Netherlands all around Europe, Usa and even Asia.
Nowadays our peony nursery is specialized in improving and increasing the number of exceptional, high-quality peony roots which have been sold and exported to anywhere in the world. Furthermore we also cut peonies mainly assisting the Dutch peony flower sector.
The most important things we pride:
The excellent quality of our product
Our ability to export international
Our new extensive range of pink with yellow peonies like Lois Choice
The Peony Nursery of substantial potential pink with yellow Peonies for cut-flower production.
About Lois Choice a double pink with yellow peony flower
The fall season is definitely a suitable period of time for growing peony plants. All the peony plants are actually extremely long-term-lived plants functioning for up to fifty to a max of 70 yrs, so right after you have them planted in the right way, an individual definitely will get pleasure from the peonies for many years. The plants prefer some sort of sun-drenched area with a well-drained ground. A good quality air flow movement available the plant is also significant. These kind of milieu support this type of plants to stay away from illness problems. To arrange the seeding hole for the purpose of a bareroot peony plant, dig the ground into a level around 12-18inches. Make use of garden tools to release the edges of the particular planting hole at the same time. It is really pretty crucial that the particular "eyes, ", or growth nodes, located near the bottom of the old stem, end up no more than Two inch below the soil surface area.