Peony Joker
Peony Joker is an Early Midseason double Pink Peony Herbaceous Hybrid, a beautiful dark pink, when it first opens, the petals are pink with darker pink edges that mature to white centers and a pink Picotee on the tips, very strong stems, no fragrance. Average height 32 inch / 12.6 inch, Plant received from Henry Landis with the name Joker and said to be one of the Bockstoce seedlings obtained by Landis shortly after the death of W.S. Bockstoce in 1963, American Peony Society Gold Medal 2021. (Landis / Allan Rogers 2004, USA).
Bare root size: 3/5 eye
32"
| Size | Weight |
| --- | --- |
| 3/5 eye | 250 gram |
Quantity per standard box:
Perennial Box Size (standard) = 24" x 16" x 9" or, 60cm x 40cm x 23cm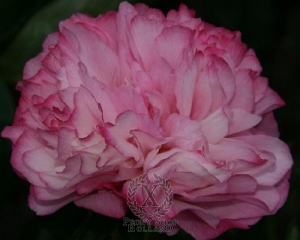 Sold Out! Available in years: 2025, 2026
Peony Joker is one of the many double pink peonies that we grow at Peony Nursery 'Peony Shop Holland'.
About peony farm "Peonyshop.com"
Peony nursery Peonyshop.com in these days solely focuses at expanding exceptional, very high leading quality peonies. This was not always the case. This particular organization carries a successful background getting started in the year 1875 with Simon Scholten that also was growing vegetables for an income.
In the year 2001 this organization generated their innovative advertising and marketing-name & brand "Peonyshop.com" and after that they started off concentrating on developing unique peonies. Throughout 2002 this corporation opened up their very own world wide web peonyshop with Peonies & Buxus. During the year 2003 Joshua Scholten began with multiplying peonies. After that in year 2004 the firm began to export peonies from the Netherlands all around Europe, Usa and also Asia.
Nowadays our peony nursery is focused on improving and spreading exclusive, high quality peony roots which can be distributed and released all over the world. In addition we additionally reduce peonies primarily assisting the Dutch peony flower industry.
The main things we pride:
The superior quality of our own products
Our potential to foreign trade all over the world
Our substantial assortment peonies like Joker
The peony crame of substantial potential seedling peonies
About Joker a peony
The fall has been the right time if you weigh in mind seeding peony plants. A lot of peonies are generally extremely long-term-lived plants lasting nearly fifty to a maximum of seventy years, so as soon as you'll have them placed in the correct manner, a person will certainly enjoy them for many years. These plants opt for some sort of sunlit position together with a well-drained ground. A good air circulation available the plant is also very important. All of these conditions support peonies stay away from disease problems. To arrange a planting hole designed for a bareroot peony, dig the ground to some depth of 12-18". Work with garden tools to loosen the sides of the particular seeding hole as well. It is usually really important and vital that the particular "eye", or growth, nodes, positioned near the base of the old stem, end up no more than 2 " beneath the ground surface.