Peony Jacorma
Peony Jacorma is a Very Late double Pink Peony Herbaceous Lactiflora, deep pink flowers, dark green foliage, strong stems, botrytis resistance, The name Jacorma comes from three dutch names Ja(n), Cor and Ma(rie), (De Vroomen, The Netherlands, 1969).
Bare root size: 3/5 eye
34"
| Size | Weight |
| --- | --- |
| 3/5 eye | 250 gram |
Quantity per standard box:
Perennial Box Size (standard) = 24" x 16" x 9" or, 60cm x 40cm x 23cm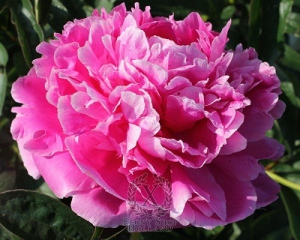 Sold Out! Available in years: 2024, 2025
Peony Jacorma is one of the many double Pink Peonies that we grow at Peony Nursery 'Peony Shop Holland'.
About Peony growers "Peonyshop.com" Peony Shop Holland
Peony Growers Peony Shop Holland peonyshop.com in these days exclusively focuses at expanding exclusive, good superior quality peonies. It hasn't always been this situation. The company comes with a rich background with the starting point in 1875 together with Simon Scholten that also was growing fruit and vegetables for living.
In 2001 this specific firm designed their own innovative marketing and advertising tactics-label & brand "Peonyshop.com" and after that they started off concentrating on improving exclusive peonies. Within 2002 this business launched their own shop on the internet", the: peonyshop.com with Peonies & Buxus. Throughout the year 2003 Joshua Scholten started with raising peonies. Then in year 2004 this business began to export peonies originating from the Netherlands all around European countries, America and Asian countries.
Right now our own peony nursery is specialized in maximizing and increasing the number of exclusive, top quality peony roots that are bought and released world wide. Furthermore we also cut peonies largely helping the Dutch peony flower sector.
The things we pride:
The excellent quality of our product
Our capacity to export across the globe
Our substantial collection of pink peonies like Jacorma
The Peony Nursery stock full of large potential pink peonies for cut-flower production.
About growing Jacorma a pink peony flower
The fall could be considered to be the right period of time if you ponder seeding peonies. All the peonies have proven to be unbelievably long-lived plants functioning for nearly 50 to a max of 70 years, so once you have the peonies selected and planted in the right way, an individual will certainly benefit from them for many years. These plants have a preference for the bright position with a well-drained soil. A good air flow circulation available the the peony plant is essential. All of these milieu help peonies stay away from illness issues. To make the planting hole intended for a bare-root peony plant, dig the soil to some level around 12-18inch. Work with a garden fork to loosen the sides of the planting hole at the same time. It is usually really important and vital that the particular "eyes, ", or growing nodes, located nearby the base of the old stem, end up no more than Two " below the ground area.