Peony Easy Lavender
Peony 'Easy Lavender' is a Midseason Japanese bright lavender Peony Herbaceous Lactiflora, flower size 5 to 6 inch, many blooms open freely, the plant stands heat well, excellent dark green foliage, average height 36 inch / 91.5 cm, (R.W. Tischler, 1993).
Bare root size: 3/5 eye
36"
| Size | Weight |
| --- | --- |
| 3/5 eye | 250 gram |
Quantity per standard box:
Perennial Box Size (standard) = 24" x 16" x 9" or, 60cm x 40cm x 23cm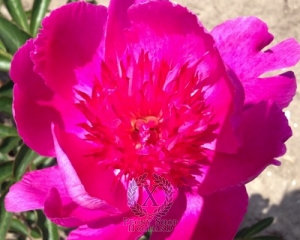 Sold Out! Available in years: 2023
Peony 'Easy Lavender' is one of the many Lavender Peonies that we grow at Peony Shop Holland.
About Peony Nursery "Peonyshop.com" Peony Shop Holland Lutjebroek
Peony Grower Peony Shop Holland peonyshop.com in these days exclusively centers at unique, outstanding quality peonies. It has not always been this situation. This firm has an outstanding background starting off in 1875 together with Simon Scholten that has been growing fruit for an income.
During 2001 the business organisation made up their innovative advertising-label & logo design "Peonyshop.com" and after that they began putting attention on expanding exclusive peonies. During 2002 this company opened up their own on-line peonyshop together with Peonies & Buxus. Throughout the year 2003 Joshua Scholten began with raising peonies. Than in year 2004 this particular institution began to distribute peonies out of the Netherlands all over European countries, Usa and also Asian countries.
Currently our peony nursery is specialized in increasing and developing exceptional, high quality peony roots which have been sold and exported to worldwide. Aside from that we even cut peonies primarily helping the Dutch peony flower sector.
The particular things we pride:
The premium quality of our products
The ability to export international
Our own enormous assortment peonies like Easy Lavender
The peony crame of high potential seedlings
Growing Easy Lavender peonies
The fall is a suitable period of time for seeding a peony. Almost all peonies tend to be exceptionally long-term-lived plants sustaining nearly 50 to a max of 70 years, so soon after an individual get the particular peonies selected and planted in the right way, an individual will certainly get pleasure from the plants for years. These plants like some sort of sunny position together with a well-drained dirt. A high quality air flow movement available the plant is also important. All these environments allow these plants to stay away from disease problems. To make the seeding hole designed for a bare-root peony plant, dig the ground to some depth of 12-18inches. Work with a garden fork to release the sides of the planting hole as well. It is always very important and vital that the particular "eyes, ", or growth nodes, situated nearby the base of the old stem, end up no greater than 2 " under the soil surface area.