Peony Duluth
Peony 'Duluth' is a late double white Herbaceous Lactiflora, large rose type flowers, flowers are held high and erect under all conditions, stiff stems, fine foliage of a deep, rich green, strong grower, average height 36 inch / 91.5 cm, good for cut-flower production, (Franklin, USA, 1931).
Bare root size: 3/5 eye
36"
Quantity per standard box:
Perennial Box Size (standard) = 24" x 16" x 9" or, 60cm x 40cm x 23cm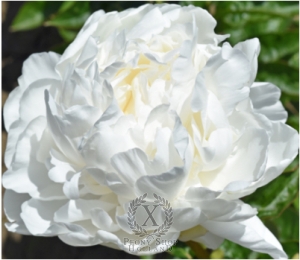 Sold Out! Available in years: 2026, 2028
Peony Duluth is one of the many double white Peonies that we grow at Peony Nursery Peony Shop Holland.
Regarding Peony Nursery "Peonyshop.com" Peony Shop Holland
Peony grower Peony Shop Holland nowadays solely centers on growing exceptional, exceptional high-quality peonies. It has not always been this situation. This particular organization has an outstanding background with the starting point in the year 1875 with Simon Scholten who was growing fresh vegetables for living.
In 2001 this company developed their unique new promotion-name & logo design "Peonyshop.com" and consequently they began putting attention on growing exceptional peonies. Throughout the year 2002 the particular business opened up their very own on-line peonyshop together with Peonies & Buxus. In the year 2003 Joshua Scholten started out with multiplying peonies. Than in 2004 the firm began to foreign trade peonies out of the Netherlands all-around Europe, Usa and Asia.
Nowadays our own peony nursery is specialized in expanding and developing exceptional, good quality peony roots which can be marketed and released internationally. Additionally the particular firm also reduce peonies primarily helping the Dutch peony flower market.
The main things we pride:
The high-quality of our own products
Our capability to export around the world
The best extensive collection peonies like Duluth
The peony filed full with potential Peonies
About Duluth peonies
The fall is without a doubt the perfect period of time regarding planting a peony. The peony plants have proven to be amazingly long-lived plants lasting approximately fifty to a maximum of 70 yrs, so shortly after you'll get the peonies placed correctly, a person will definitely benefit from them for many, many years. Peonies opt for the sun-drenched area with a well-drained dirt. A good air circulation available the peonie is also important. These sorts of environs support peonies prevent sickness issues. To prepare the sowing hole intended for a bareroot peony, dig the ground to some level around 12-18". Use a garden fork to release the sides of the particular seeding hole as well. It truly is especially essential that the "eyes, ", or growing nodes, positioned nearby the base of the old stem, end up no more than 2 inch beneath the dirt surface area.