Peony Dayton
Peony 'Dayton' is a late full double fuchsia pink Peony Herbaceous Lactiflora, full double, large, deep fuchsia pink, silvery; a smoothly tailored form, very fragrant, strong stems, strong grower, excellent plant habit, average height 24 inch / 61 cm, (Krekler, USA, 1962).
Bare root size: 3/5 eye
24"
Quantity per standard box:
Perennial Box Size (standard) = 24" x 16" x 9" or, 60cm x 40cm x 23cm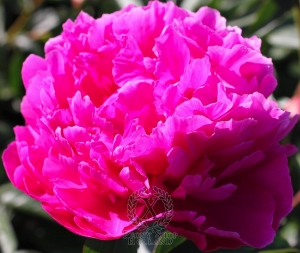 Sold Out! Available in years: 2026, 2028
Peony Dayton is one of the many deep Fuchsia pink Peonies that we grow at Peony Shop Holland and is very fragrant.
Regarding Peony Nursery "Peonyshop.com" Lutjebroek, the Netherlands
Peony Nursery Peony Shop Holland peonyshop.com at this time primarily centers at exclusive, outstanding leading quality peonies. This particular focus wasn't always the main case. This specific organization carries a rich background with the starting point in the year 1875 along with Simon Scholten that had been growing vegetables and fruits for a full time income.
During 2001 the firm generated their unique modern advertising-title & logo design "Peonyshop.com" and as a result they started focusing on developing unique peonies. During 2002 this corporation launched their very own online peonyshop with Peonies & Buxus. In 2003 Joshua Scholten started out with breeding peonies. After that in 2004 this specific company started to foreign trade peonies from the Netherlands throughout European countries, Usa and additionally Asian countries.
Nowadays our peony nursery is specialised in increasing and increasing the number of unique, good quality peony roots that can be marketed and released internationally. Aside from that this company additionally cut peonies predominantly helping the Dutch peony flower sector.
The main things we pride:
The top quality of our product
Our capacity to export across the globe
Our wide-ranging collection of Pink peonies like Dayton
The peony nursery stock with large potential pink peonies for cut-flower production.
About growing Dayton a pink peony flower
The fall is usually the correct period if you consider planting a peony. Nearly all peony plants are usually amazingly long-term-lived plants beeing alive close to 50 to a max of 70 yrs, so as soon as a person get the particular peonies placed rightly, you will get pleasure from the plants for years and years. These plants have a preference for a sunny place together with a well-drained soil. A good quality air flow movement presented around the plant is significant. These particular milieu support these plants to prevent illness issues. To make a seeding hole intended for a bareroot peony plant, dig the soil to a depth of 12-18". Use a garden fork to remove the edges of the planting hole as well. It really is very important and vital that the particular "eyes", or growing nodes, situated near the base of the old stem, end up no greater than 2 inches beneath the dirt area.