Peony Coral Supreme
Peony 'Coral Supreme' is an Early Midseason semi-double pink Peony Herbaceous Hybrid, gorgeous semi-double with beautiful salmon-coral blossoms atop vigorous, unique cup coral formed flowers reflect the 27 years of work done by Mr. Wissing in the peony breeding field, appears to be a sister of seedling of Coral Charm, this selection has more salmon color in it and somewhat fuller flower form, Average height 36 inch / 91.5 cm (Samuel Wissing-Roy G. Klehm 1981).
Bare root size: 3/5 eye
36"
| Size | Weight |
| --- | --- |
| 1/2 eye | 50 gram |
Quantity per standard box:
Perennial Box Size (standard) = 24" x 16" x 9" or, 60cm x 40cm x 23cm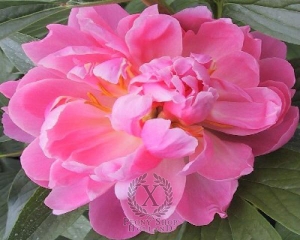 Sold Out! Available in years: 2024, 2025
Peony 'Coral Supreme' is one of the many coral Peonies that we grow at Peony Nursery 'Peony Shop Holland'.
Regarding Peony Nursery "Peonyshop.com" Peony Shop Holland Lutjebroek
Peony Grower Peony Shop Holland peonyshop.com nowadays exclusively focuses on growing exclusive, outstanding high quality peonies. It has not always been this way. The corporation has an broad background starting up in the year 1875 with the help of Simon Scholten that was growing fruit for money.
In the year 2001 the firm constructed their own new-found marketing-label & brand "Peonyshop.com" and they started off focusing on growing unique peonies. Within the year 2002 this corporation opened up their very own world wide web peonyshop with Peonies & Buxus. In 2003 Joshua Scholten started out with breeding peonies. Than in year 2004 this organization began to foreign trade peonies of the Netherlands all around Europe, Usa plus Asia.
Right now our own peony nursery is specialized in maximizing and increasing the number of exceptional, premium quality peony roots which have been offered for sale and released world-wide. Furthermore we additionally cut peonies largely assisting the Dutch peony flower marketplace.
The particular things we pride:
The superior quality of our own product
The ability to foreign trade across the globe
The best substantial collection of coral peonies like Coral Supreme
The peony nursery stock of large potential coral peonies for cut-flower production.
Growing Coral Supreme a coral peony with lots of flowers
The fall season is truly the right period of time if you ponder seeding peony plants. All the peonies are actually exceptionally long-term-lived plants long lasting close to fifty to a max of seventy years, so right after an individual get the peonies placed rightly, an individual definitely will benefit from the peonies for years. Peonies have a preference for the sun-drenched place with a well-drained ground. A good quality air flow movement available around the plant is also important. These kinds of milieu support peonies avoid sickness issues. To prepare the planting hole for the purpose of a bare-root peony plant, dig the soil to the level of 12-18inch. Utilize garden tools to loosen the edges of the planting hole as well. It can be especially essential that the particular "eyes, ", or growing nodes, positioned near the base of the old stem, end up no more than Two inch beneath the ground surface area.