Peony Class Act
Peony 'Class Act' is a Mid Season double white Peony Herbaceous Lactiflora, well-formed, large and rounded guard petals embrace this pleasing soft cream double, an abundance of classy, high crowned flowers perch on strong, dark green foliage, vigorous and nicely fragrant, average height 36 inch / 91 cm, (Roy G. Klehm, USA, 1991).
Bare root size: 3/5 eye
36"
| Size | Weight |
| --- | --- |
| 3/5 eye | 250 gram |
Quantity per standard box:
Perennial Box Size (standard) = 24" x 16" x 9" or, 60cm x 40cm x 23cm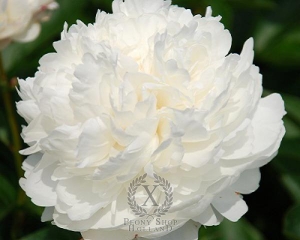 Sold Out! Available in years: 2024, 2025
Peony 'Class Act' is one of the many double white Peonies that we grow at Peony Nursery Peony Shop Holland.
Regarding Peony growers "Peonyshop.com" Peony Shop Holland
Peony farm Peonyshop.com Peony Shop Holland at the moment exclusively concentrates at improving exceptional, exceptional high-quality peonies. It hasn't always been this way. This specific company owns an unique background opening in the year 1875 together with Simon Scholten that has been growing veggies and fruit for her income.
During 2001 the particular business designed their distinctive spanking new marketing-label & brand "Peonyshop.com" and as a result they started off concentrating on increasing exclusive peonies. During 2002 this company opened up their very own world wide web peonyshop.com with Peonies & Buxus. Throughout the year 2003 Joshua Scholten began with multiplying peonies. After that in 2004 the particular organization started to export peonies from the Netherlands all-around European countries, America and even Asian countries.
Currently our own peony nursery is specialized in maximizing and multiplying exclusive, premium quality peony roots that can be sold and exported to worldwide. Aside from that this company also reduce peonies mainly serving the Dutch peony flower market.
The particular things we pride:
The superior quality of our own product
The ability to export worldwide
Our own wide-ranging collection of white peonies like Class Act
The peony nursery of substantial full potential white Peonies for cut-flower production and garden.
About growing Class Act a white peony
Fall is the ideal time if you weigh in mind planting peonies. A lot of peony plants are actually extremely long-lived plants sustaining close to 50 to a maximum of 70 yrs, so as soon as you'll have the particular peonies selected and planted rightly, an individual will certainly get pleasure from them for a long time. Peonies prefer a shiny area together with a well-drained soil. A high quality air flow movement presented around the plant is essential. All of these surroundings help peonies stay away from illness problems. To make a sowing hole designed for a bare-root peony plant, dig the dirt to some depth around 12-18". Utilize a garden fork to release the edges of the planting hole at the same time. It can be especially critical that the particular "eyes", or growth nodes, located near the bottom of the old stem, end up no more than Two inches below the ground surface.