Peony Capital Dome
Peony 'Capital Dome' is a Midseason bomb-type double pure white Peony Lactiflora, white, a pure white bomb, light fragrance, strong stems, clean bright green foliage, average height 36 inch / 90 cm. (Myron D. Bigger, USA, 1979).
Bare root size: 3/5 eye
36"
| Size | Weight |
| --- | --- |
| 2/3 eye | 150 gram |
Quantity per standard box:
Perennial Box Size (standard) = 24" x 16" x 9" or, 60cm x 40cm x 23cm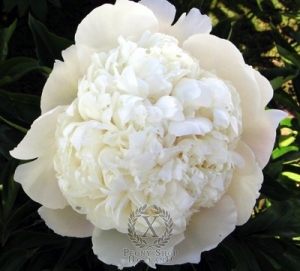 ---
Size (eye)
1+
3+
2/3

€

30.00

€

27.00
---
Please
login
to place orders and see Peony prices for all quantities.
Peony 'Capital Dome' is one of the many white Peonies that we grow at Peony Nursery Peony Shop Holland.
About Peony growers "Peonyshop.com" Peony Shop Holland
Peony Nursery Peony Shop Holland peonyshop.com in these days solely targets on expanding exclusive, very high high-quality peonies. It has not always been this situation. This firm has got an exceptional back ground with the starting point in the year 1875 with the help of Simon Scholten that was growing vegetables for a full time income.
In the year 2001 this business enterprise put together their unique new marketing-title & logo design "Peonyshop.com" and after that they began centering on growing exclusive peonies. During 2002 the corporation opened their on-line peonyshop.com together with Peonies & Buxus. Throughout 2003 Joshua Scholten started off on with breeding peonies. Then in year 2004 this institution started to export peonies from the Netherlands throughout Europe, America and Asia.
Nowadays our peony nursery is specialized in increasing and increasing the number of exceptional, premium quality peony roots that happen to be distributed and released globally. Furthermore the organization also reduce peonies largely helping the Dutch peony flower market place.
The particular things we pride:
The excellent quality of our product
The capacity to export world-wide
All of our broad range of pure white peonies like Capital Dome
Our Nursery of substantial pure white Peonies for cut-flower production and garden.
Growing Capital Dome a pure white peony
The fall season is undoubtedly the correct time for seeding a peony plant. All the peonies are extremely long-term-lived plants being alive up to fifty up to seventy years, so once a person have them selected and planted in the correct manner, an individual will certainly have fun with the plants for years and years. Peonies like some sort of sunny spot having a well-drained dirt. A good air circulation available the the peony plant is also very important. These particular circumstances assist peonies stay away from sickness issues. To prepare a planting hole for the purpose of a bare-root peony, dig the soil into a depth of 12-18inch. Utilize a garden fork to remove the sides of the growing hole as well. It is actually extremely crucial that the particular "eye", or growth nodes, situated nearby the base of the old stem, end up no more than Two inches beneath the soil surface.