Peony Alertie
Peony Alertie is an early double light pink Peony Herbaceous Lactiflora, Flower buds shown a bit greenish at the start but then slowly turns into a light pink, beautifully soft pink with a darker centre. Flower size 5.91 inches / 15 cm. Fragrant, good for cut-flower production, no need for support, medium green foliage, short stems, average height 26 inches / 66 cm.(Unknown).
Bare root size: 3/5 eye
26"
| Size | Weight |
| --- | --- |
| 2/3 eye | 150 gram |
Quantity per standard box:
Perennial Box Size (standard) = 24" x 16" x 9" or, 60cm x 40cm x 23cm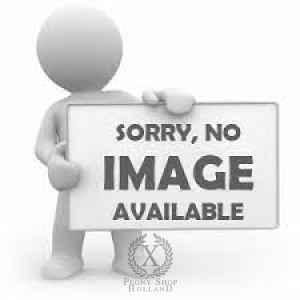 Sold Out! Available in years: 2025
Peony Alertie is one the many light pink peonies that we grow at Peony Shop Holland
About Peony Nursery "Peony Shop Holland Peonyshop.com"
Peony Nursery Peony Shop Holland at this point exclusively concentrates at unique, very high leading peonies. It has not always been this way. This company has got an outstanding history opening in 1875 accompanied by Simon Scholten that also had been growing vegetables for a full time income.
During 2001 the firm designed their distinctive new-found selling-name & brand "Peonyshop.com" and after that they started off centering on growing exceptional peonies. In 2002 this corporation opened up their own shop on the web", the: peonyshop.com together with Peonies & Buxus. Within the year 2003 Joshua Scholten started off on with raising peonies. Then in year 2004 this particular company started to market peonies from the Netherlands all over European countries, America and additionally Asian countries.
Right now our peony nursery is specialized in expanding and multiplying exclusive, good quality peony roots which have been offered for sale and released internationally. Aside from that we even cut peonies largely serving the Dutch peony flower sector.
The things we pride:
The high quality of our own products
The capacity to foreign trade across the globe
Our wide-ranging collection of light pink peonies like Alertie
The peony nursery stock of substantial full potential light pink peonies for cut-flower production.
About growing Alertie light pink peonies
Fall is a suitable period if you consider growing a peony. All peonies are usually exceptionally long-term-lived plants staying around up to 50 to a max of seventy yrs, so as soon as an individual have the particular peonies selected and planted in a correct way, an individual will definitely have fun with the peonies for many years. Peonies have a preference for the shiny area having a well-drained ground. A good air movement available the plant can also be important and vital. All these settings assist these plants to stay away from disease problems. To make a planting hole for a bareroot peony plant, dig the ground to the level of 12-18inches. Utilize a garden fork to release the sides of the particular growing hole as well. It can be really significant that the particular "eyes, ", or growing nodes, situated close to the base of the old stem, end up no more than Two " below the ground surface area.